Wisconsin Reliability Project Scoping Meeting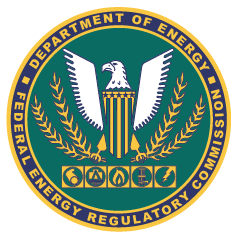 File No. PF22-5-000
Federal Energy Regulatory Commission (FERC or Commission) staff will prepare an environmental document that will discuss the environmental impacts of the Wisconsin Reliability Project involving the construction and operation of facilities by ANR Pipeline Company (ANR) at Sheboygan, Waupaca, Washington, Marathon, Portage, Manitowoc, Merrill, Oconto, Outagamie, and Winnebago counties, Wisconsin, and McHenry County, Illinois. The Commission will use this environmental document in its decision-making process to determine whether the project is in the public interest and need.
This notice announces the opening of the scoping process that the Commission will use to gather comments from the public and interested organizations on the project. As part of the National Environmental Policy Act (NEPA) review process, the Commission considers concerns the public may have about proposals and the environmental impacts that may result from its action whenever it considers the issuance of a certificate of public convenience and necessity. This gathering of public input is called "framing". The main objective of the scoping process is to focus the analysis of the environmental document on the significant environmental issues. Additional information on the Commission's NEPA process is described below in the NEPA process and environmental document section of this to remark.
Through this notice, the Commission is seeking public comments on the scope of the issues to be addressed in the environmental document. To ensure that your comments are timely and properly recorded, please submit your comments for the Commission's receipt in Washington, D.C. no later than 5:00 p.m. August 8, 2022. Comments may be submitted in written or oral form.
Audience participation
There are four methods you can use to submit your comments to the Commission. Please follow these instructions carefully so that your comments are correctly recorded. The Commission encourages electronic filing of comments and has staff available to assist you at (866) 208-3676 or [email protected]
You may file your comments electronically using the eComment feature, which is located on the Commission's website (www.ferc.gov) under the link to FERC Online. Using eComment is an easy way to submit brief textual comments on a project.
You may file your comments electronically using the eFiling facility, which is located on the Commission's website (www.ferc.gov) under the link to FERC Online. With eFiling, you can provide comments in a variety of formats by attaching them as a file to your submission. New eFiling users must first create an account by clicking on "eRegister". You will be asked to select the type of deposit you are making; a comment on a particular project is considered a "repository comment"; Where
You can file a hard copy of your comments by mailing them to the Board. Be sure to mention the project file number (PF22-5-000) on your letter. Submissions sent via the U.S. Postal Service should be addressed to: Kimberly D. Bose, Secretary, Federal Energy Regulatory Commission, 888 First Street NE, Room 1A, Washington, DC 20426. Submissions sent via any other carrier should be addressed to: Kimberly D Bose, Secretary, Federal Energy Regulatory Commission, 12225 Wilkins Avenue, Rockville, Maryland 20852.
Instead of sending written comments, the Commission invites you to attend one of the virtual public scoping sessions that its staff will organize by telephone, according to the following schedule:
date and time

Wednesday, July 27, 2022
6:00 p.m. CST (7:00 p.m. ET)
Call number: 800-779-8625
Participant password: 3472916

Thursday, July 28, 2022
5:00 p.m. CST (6:00 p.m. ET)
Call number: 800-779-8625
Participant password: 3472916
The main purpose of these scoping sessions is for you to identify specific environmental issues and concerns that need to be addressed in the environmental document. Note that scoping sessions will begin at the time listed above and end once all attendees wishing to provide feedback have had a chance to do so, or at 8:00 p.m. CST on July 27 and 7:00 p.m. on July 28 , whichever comes first. . Individual oral comments will be taken one at a time with a court reporter present on the line.
There will be a brief introduction by Commission staff at the opening of the session, so please try to call at the beginning of the session. All participants will be able to hear comments provided by other participants; however, all lines will remain closed while others comment, then open one at a time to provide feedback. Once you call, the operator will tell you how to indicate that you want to provide feedback. A three-minute time limit can be set for each commentator.
Your oral comments will be recorded by the court reporter and will form part of the public record of this proceeding. Transcripts of all comments received during the scoping sessions will be publicly available on FERC's eLibrary system (see the last page of this notice for instructions on using the eLibrary).
It is important to note that the Commission gives equal consideration to all comments received, whether filed in written form or provided orally during a virtual scoping session.
In addition, the Commission offers a free service called eSubscription, which makes it easy to stay informed of all broadcasts and submissions concerning the dossiers/projects to which you are subscribed. These instant email notifications are the fastest way to receive notification and provide a link to document files, which can reduce the time you spend researching procedures. Go to https://www.ferc.gov/ferc-online/overview to register for eSubscription.