The Lacey commission was briefed on the interim governance structure of the Regional Housing Council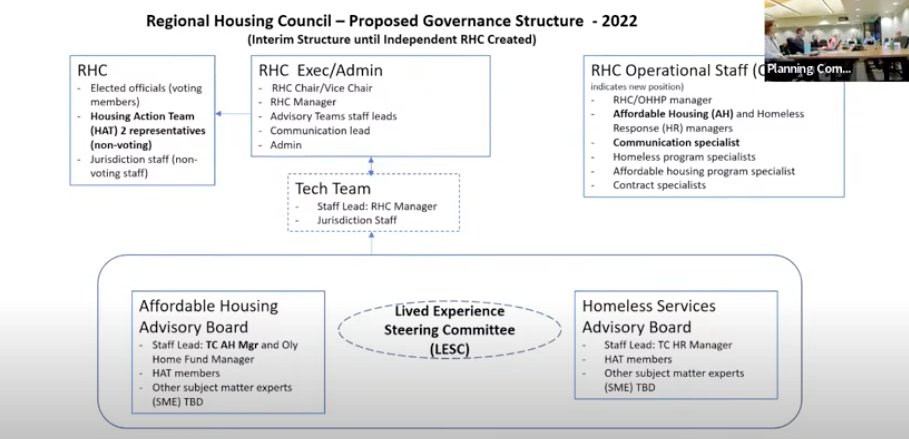 By JC Medina
Lacey's Director of Community and Economic Development, Rick Walk, discussed the Regional Housing Council's (RHC) interim governance structure with the Lacey Planning Commission on Tuesday, October 18.
Walk said that the organization chart of the ERS stems from the recent creation of the Thurston County Welcoming Fund.
County commissioners are voting members of the RHC, while housing action team and jurisdictional staff representatives are non-voting members.
Under the administration of the RHC are two advisory councils; the Affordable Housing Advisory Council and the Homeless Services Advisory Council. Walks said these advisory councils serve as the steering committee of the lived experience.
"Sometimes there are really difficult topics or differences of opinion, so we're going to start pushing in-person (RHC) meetings," Walk said, describing the RHC's online meetings.
According to the county's website, the Thurston County Home Fund is a sales and use tax of one-tenth of a percent. This tax applies to all of Thurston County, including the town of Lacey. Thurston said the fund aims to "create affordable housing for county residents whose income is at or below 60% of the area's median income."