Planning Commission clears 13-story hotel at 6445 Sunset in Hollywood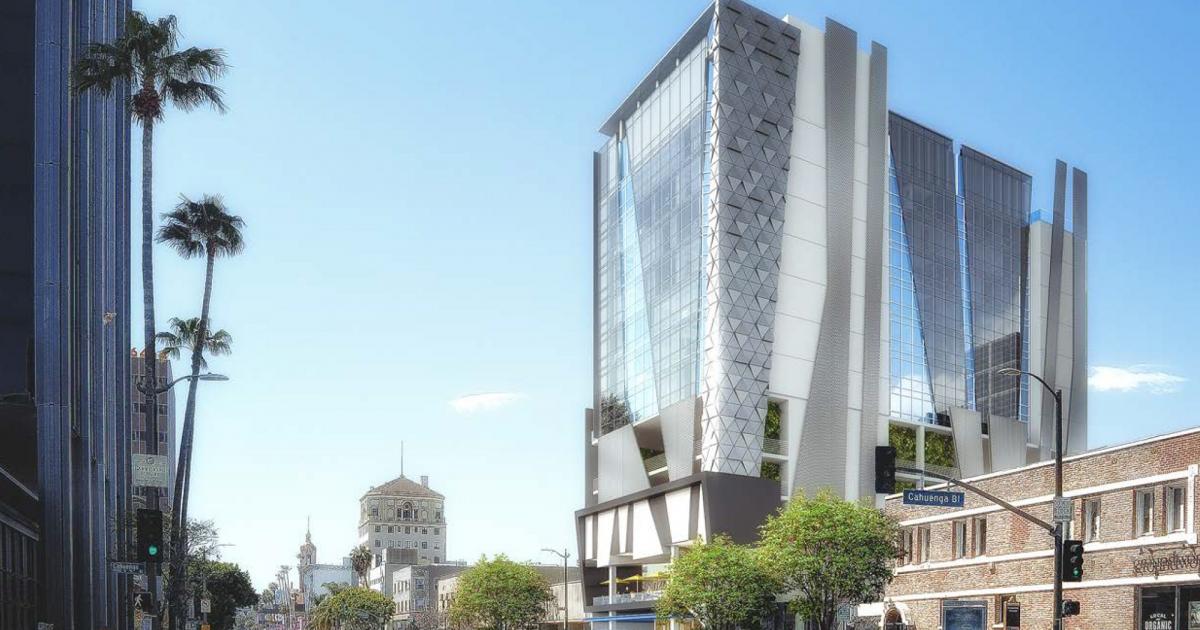 At its meeting yesterday, the Los Angeles City Planning Commission signed a local developer's plan to redevelop a mid-century commercial building near the northwest corner of Sunset and Cahuenga Boulevards with a mid-rise hotel.
Night view – looking north from across the sunsetArcheon
The proposed project by the Highland Park-based developer NELA housesintended for a property in 6445 W Sunset Boulevardcalls for the construction of a 13-story building that includes a 175-room hotel, 11,400 square feet of restaurant space and a 72-car garage.
Archeon Group designs the project, which would stand approximately 173 feet tall, with a dining space placed at roof level. Renderings depicted the finished product with an exterior of glass and metal lattice screens facing Sunset Boulevard, obscuring the above-ground parking lot.
The Board's vote approves the approval of a zoning change, a 20% reduction in required automobile parking, and a conditional use permit for on-site liquor sales. The requested zone change is subject to further approval by the Los Angeles City Council.
Pending those approvals, construction is expected to take place over a 22-month period ending in 2024, according to an environmental study conducted for the project.
The project joins a nascent hotel district centered on Selma Avenue to the north, where establishments such as the Hollywood Dream and Mama Shelter have opened in recent years. Also in the works is an Art Deco hotel tower opposite of Sunset and Cahuenga and a mixed-use project that would combine a hotel with accommodation one block south on Avenue De Longpre.