Nick Furman, longtime director of the Oregon Crab Commission, recalls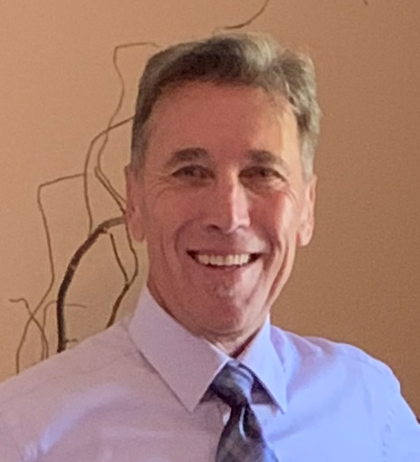 Nick Furman, who headed the Oregon Dungeness Crab Commission for 22 years, was "a beloved husband, father, friend and pioneer in the crabbing industry" when Oregon and fishing industry lost a leader after a courageous battle with cancer in January 2022, according to a statement from his family.
Furman began his career in the seafood industry working as a deckhand, fishing salmon on the F/V Sea Fox for Lenny Montalbano. He also fished the F/V Cape Foulweather for Dennis Cutting, and caught Dungeness on the F/V Apache for Tom Nowlin. He ended his fishing career running a salmon tender, F/V Higher Ground in Alaska during the summer months.
Once out of the ocean, Furman went to work for Hallmark Fisheries in sales. After leaving Hallmark, he developed and taught a fishing program at South Western Oregon Community College for several years before being offered the position of executive director of the Oregon Dungeness Crab Commission in 1990.
Furman's understated, collaborative style has been well received in the highly competitive world of commercial fishing. He sought and relied on advice from every voice in the industry, from the aft deck to the wheelhouse, from the processing floor to the executive offices. For Furman, everyone's opinion mattered and he demonstrated the benefits of building trust and working together for the common benefit.
Thanks to his work ethic, vision, integrity, open-mindedness and tenacity, Oregon's Dungeness crab industry has grown from a low-value regional product when it began in 1990 to become the most valuable seafood species caught in Oregon today.
The list of programs he has developed and implemented during his 22 years as Executive Director of the Oregon Dungeness Crab Commission is a unique and truly remarkable record of progress and achievement.
He designed and chaired the first-ever state-sponsored price negotiations for Dungeness crab. This process allowed boats and processors in Oregon to meet to agree on the season-opening price for crab. This groundbreaking program has improved fleet safety, streamlined the price discovery process and resulted in increased value for vessels, processors and the coastal economy.
He recognized the importance of seafood sustainability and worked through intensive application to achieve Marine Stewardship Council (MSC) sustainable certification for Oregon Dungeness crab, the first-ever crab species to obtain this designation in the world.
To introduce live forms of the Oregon Dungeness Crab to market, he coordinated trial expeditions and conducted technical seminars beginning in 1990. There were significant challenges early on, and Furman worked tirelessly to provide seamless logistical support for commercial shipments. It was not uncommon to see Furman checking insulated boxes of live crab samples on international flights, much to the curiosity of airline check-in staff. Today, live crab is a high-value segment of Oregon's crab industry, thanks in large part to Nick's market development efforts.
Furman founded the groundbreaking "Seafood Oregon" promotional program that brought together joint ventures with other seafood species to collaborate at trade shows and retail promotions. Nick used his artistic skills to design a range of promotional materials for all of Seafood Oregon's marketing, many of which are still in use today.
He liked to promote in a unique and creative way. He used his considerable artistic talents to design two giant inflatable Dungeness crabs. He arranged for one of the inflatables to be mounted atop a building at the finish line of the 100th running of the Boston Marathon in 1996. "Louie" presided over competitors and supporters as well as million spectators at the end of the race. "Louie" always attracts community events and is popular with children, adults and photographers.
Furman was one of the driving forces behind the designation of the Dungeness crab as the "official state crustacean" by the Oregon legislature. He engaged schoolchildren in West Linn, Oregon, to participate and learn about the legislative process.
He understood the importance of advocacy on behalf of the harvesting and processing sectors. He was a vigorous spokesperson and trusted fisheries expert before the legislature and regulatory agencies such as the Pacific States Marine Fisheries Commission and the Oregon Department of Fish and Wildlife. In these contexts, he worked closely with policy makers to ensure that the interests of the harvesting sector were not overlooked when initiatives were considered, such as wave energy projects or the placement of cables. submarines.
He has advocated for the application of industry innovations such as bycatch reduction and gear innovations to improve harvest quality and safety at sea. He has worked collaboratively to coordinate seasons West Coast tri-state crab harvesting through the Tri-State Dungeness Crab process. Furman has been officially recognized by state and federal agencies with awards for his unique negotiation skills and as a trusted and invaluable voice for the industry.
Furman's career took an 18-month detour when he was recruited to serve as executive director of the Oregon Dairy Commission in Portland, Oregon. There he used his considerable skills to renew the direction and efforts of the commission. He gained statewide buy-in for successfully coordinating the promotional and educational efforts of Oregon's dairy industry. Although he enjoyed expanding his promotional experience and getting to know dairy farmers across the state, his heart remained with the seafood industry and he returned to the Oregon Dungeness Crab Commission until upon his retirement in 2012.
He has been a Rotarian all his life and understood the importance of participating and giving back to his community. He enjoyed meeting and working with people of all types. He enjoyed volunteering at the local food pantry as a "production manager" taking great care in arranging donated fresh fruits and vegetables the same way he would organize a display at a trade show or event. a retail promotion. He understood the importance of human dignity and always looked for opportunities to help those less fortunate. He kept $5 McDonalds gift cards in both vehicles to give to people looking for a meal.
Furman was more than a leader in the seafood and dairy industry. He was an avid cyclist and runner. In 2004, with his wife Kathy in the support vehicle, he cycled 4,316 miles from Coos Bay to Cape Cod to raise money for a local women's shelter. Then, in 2008, he repeated this incredible feat a second time by riding from Coos Bay to Virginia with his close friend and a small group of 'Bobbies on a Bike' from the UK.
After his retirement, he returned to his love of art. He was a talented pen and ink artist, his favorite subjects being dogs. He was also active in his wife's non-profit theater production group, volunteering to help make props and paint stage sets for local productions.
After an eight-month battle with pancreatic cancer, Furman died peacefully at home at age 68 along with his wife and two daughters on January 6, 2022. He will be remembered for his many friendships, his humor, his sharp mind, his integrity. , and a graceful attitude.