Macy's ordered to reinstate commission for in-store mobile app sales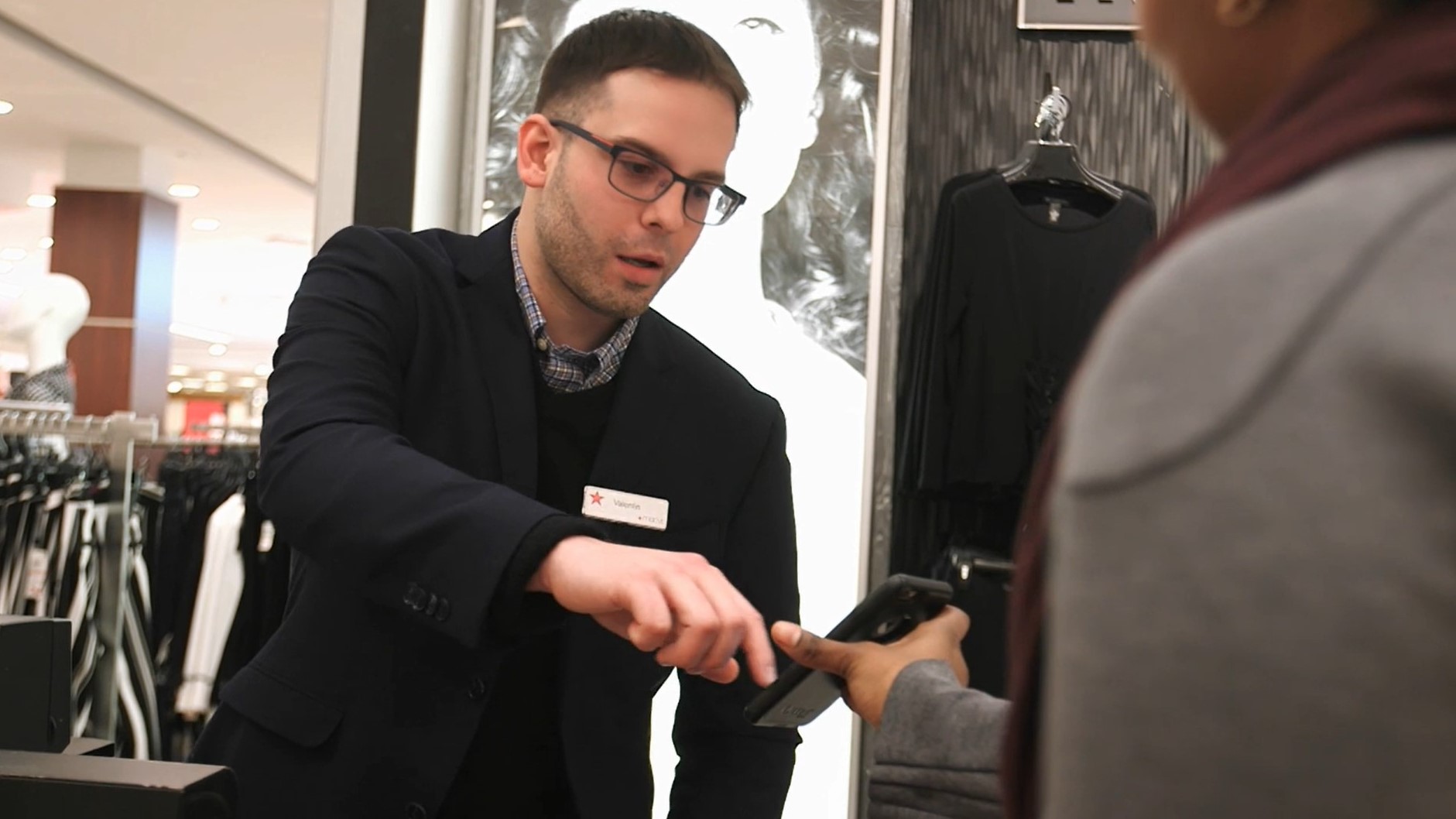 Macy's cannot offer use of its Scan and Pay app for purchases from departments where employees make commissions, and must reimburse commissions on those purchases, a labor relations arbitrator has ruled, RIS News reports. The ruling applies to three labor contracts between Macy's and store employees in Boston and other New England cities, according to the ruling. Macy's was found to have violated the rights of New England workers represented by the union, and the company was ordered to pay back wages to any workers who lost commissions on in-store sales through the Macy's app. Additionally, Macy's must exclude all ordered departments from the app, which means that products purchased from these departments must be checked in by an employee at a checkout.
The United Food and Commercial Workers (UFCW) International Union sued Macy's over the "Scan and Pay" app in September 2018, shortly after the retailer launched it. The grievance was filed by approximately 600 employees at six stores in the Boston and Rhode Island area, and the matter was heard by an independent arbitrator in December 2020. The arbitrator found that the Macy's Scan and Pay app , by no longer requiring customers to complete their purchases at a cash register, circumvented the traditional method of identifying employees to receive commissions on each sale. As a result, the arbitrator found that using the Macy's app deprived the workers of the commission they would otherwise have received had the sale been made at a cash register.
Total retail catch: The lines between in-person and online shopping have blurred for customers and store associates as retailers increasingly add more shopping and payment channels. For retail employees working on commission, these new payment features are starting to have an impact on their income. If a customer used the retailer's app to pay, should the worker be paid the commission, following the rules that applied to checkouts in commission and non-commission areas of the store? Macy's and UFCW each responded differently, with Macy's emerging defeated.
"Today's victory for Macy's workers sends a powerful message to CEOs across the industry that companies cannot use mobile apps to force a backhanded pay cut on workers" , said UFCW International President Marc Perrone. The ruling found that the department store chain breached collective bargaining. agreements of all UFCW 1445 Macy's employees by adopting a new in-store payment model that changed the parties' practice of accounting and tracking, as well as obtaining commission credit for in-store sales store. ensure that stores "both in Massachusetts and across the country follow this ruling and end the practice of using its Scan and Pay app to deny workers the commission they are entitled to for the service they are entitled to." 'They provide".
Whether Macy's digital and legal teams considered this angle before implementation, unionized workers weren't going to let their in-store sales efforts go unpaid. The move is a stern warning to other retailers to evaluate their in-store mobile app payment methods if associates earn a commission.