LankaPay cards offer the lowest merchant commission at 1%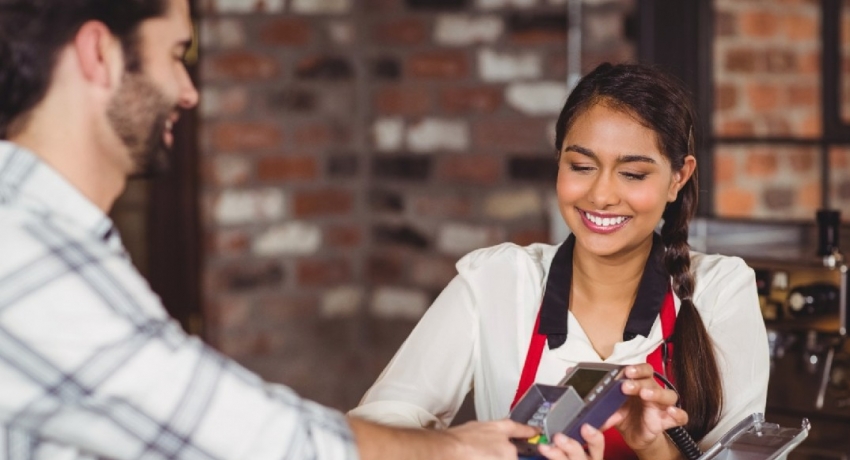 Taking another giant step towards harnessing financial inclusiveness, national payment network LankaPay is making its debut in the payment card industry in Sri Lanka with the introduction of the LankaPay Card. Unlike existing cards in the market, regardless of the nature of the business and the volumes of business, merchants in all segments can enjoy an unprecedented 1% Merchant Fee (MDR) when accepting LankaPay cards.
Merchant commission for existing card payments ranges from 3% to 3.5%, while in some cases it can be as high as 7-8%. As a result, merchants often discourage card payments or pass the commission on to customers. This has been a major impediment to the popularization of card payments in the country, although they have been available as a payment option for a few decades.
In the first phase of the project, LankaClear aims to expand its merchant network to enable LankaPay cardholders to use their card at any POS terminal across the island in the coming months. Already several banks, namely Cargills Bank, Commercial Bank, Seylan Bank, Bank of Ceylon and Peoples' Bank are on board as acquirers with almost 25,000 merchants have already enabled the acceptance of LankaPay cards. Merchants of these acquiring banks can enjoy the benefit after a simple activation of the point-of-sale (PoS) terminal at no additional cost; and other merchants can also join the network, currently through one of the preferred acquiring banks mentioned above. Few other banks are also set to join as acquirers shortly.
LankaPay cards are issued under the LankaPay National Card Scheme – a national initiative supported and regulated by the Central Bank to meet some of the long-standing needs of customers, merchants, banks as well as the national economy. The LankaPay card is launched through a partnership with JCB international, one of the world's top six card and payment network operators and also a founding member of EMVCo. Alliance. By joining the LankaPay Merchant Network, merchants can not only accept LankaPay cards issued in Sri Lanka, but can also enjoy the added benefit of being able to accept over 140 million JCB cards issued worldwide with no fees or charges. additional efforts for activation. Where merchants accept JCB international cards issued outside the country, the standard MDR will be applicable for payments.
This national initiative benefits not only merchants and customers but also the national economy as a whole. Every year, Sri Lanka spends nearly Rs. 10 billion on various types of fees charged by international payment card operators, even though customers, merchants, banks and all transactions take place in Sri Lanka. LankaClear intends to significantly reduce this currency outflow with the introduction of the LankaPay card, as all domestic card transactions are routed locally through the LankaPay network, helping the country at this crucial time.
LankaClear believes that its tireless efforts will help to further popularize card payments in the country, especially among small merchants, and help attract some of the underbanked merchant segments into the banking system, which will also solve many socio-economic problems. -economic.
LankaClear is the first entity in the country to achieve PCI-DSS ver 3.2 certification to the highest international standard for payment card industry data security. LankaClear's mission goes beyond mere business intent to create greater value for the national economy by providing affordable, accessible, secure and convenient payment options to every citizen, thereby making financial inclusiveness a reality. Throughout its illustrious journey that spans more than two decades, the company has pioneered many innovations in payment technology and operated as the backbone of the country's financial industry, making financial services more affordable and accessible to all citizens.