Costa Mesa Planning Commission Approves First Cannabis Retail Permits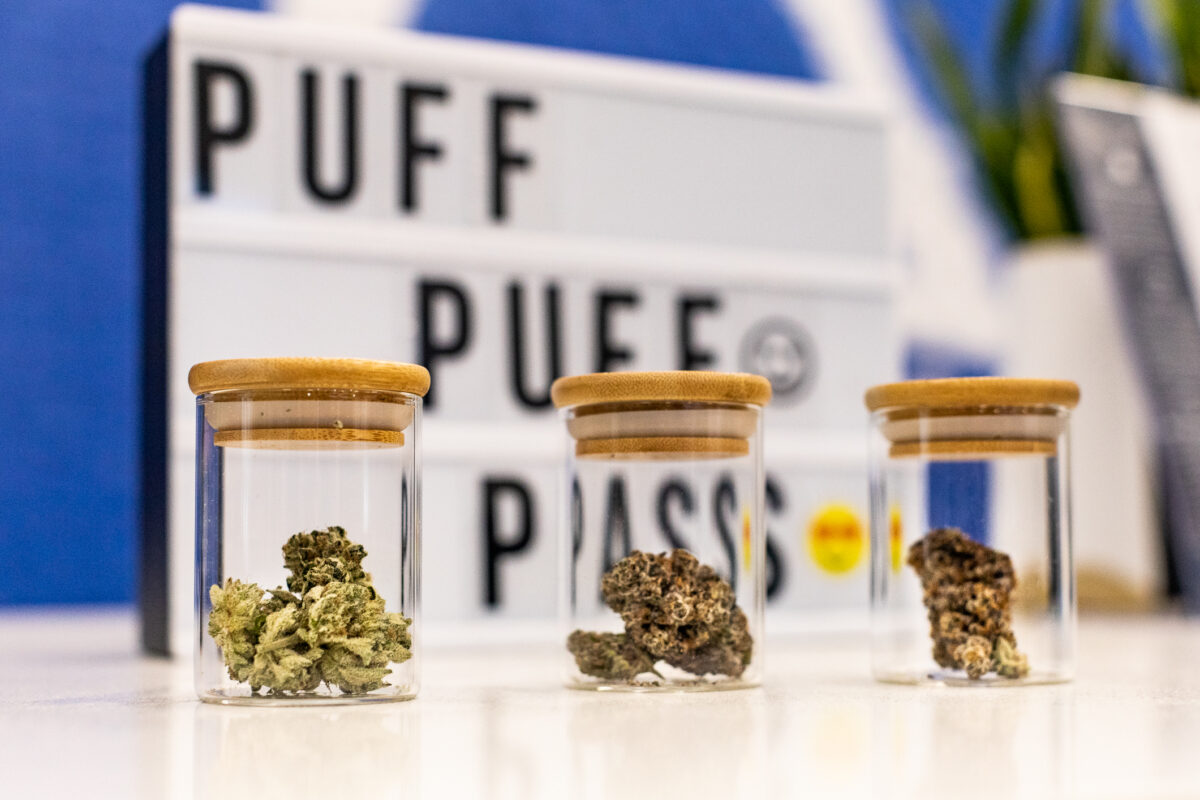 Costa Mesa's planning commissioners approved the city's first two cannabis retail permits at their regular June 13 meeting.
New outlets are planned for Harbor and Newport Boulevards.
"We are thrilled to be one of the first storefront retailers here," Culture Cannabis Club owner Devon Julian told commissioners before his permit was unanimously approved.
Culture Cannabis Club would offer the sale and delivery of cannabis products from an outlet at 2301 Newport Boulevard, west of the 55 Freeway, in a 3,600 square foot building. Current mall businesses include the Newport Cosmetic Center and other medical services. The cannabis store would take up the entire building, according to a report from city staff.
The club has 22 retail licenses in California and currently operates outlets in Long Beach, Banning, Jurupa Valley, Calexico and Moreno Valley. If the business receives all required city and state permits, the store will allow customers 18 and older to shop there. The legal age to buy cannabis products is generally 21, but 18-year-olds would be allowed to shop at the store if they have a doctor's recommendation.
Costa Mesa will require the business to have safety and security plans, an on-site trained traffic attendant, a lighting plan, and landscaping. Culture Cannabis Club plans to have 24-hour security with an armed security guard on site, Julian said.
"Safety and security are of the utmost importance to Culture Cannabis Club," he said.
The store will not have products on the retail floor. Instead, customers will select products from kiosks and staff will fulfill orders from a backroom, Julian said.
The company also plans to use 2% of its gross receipts to contribute to the community, he said.
The second store, 420 Central, plans to open at 1990 Harbor Boulevard and retail cannabis at the store without delivery service. The store will also have 24-hour security and a parking attendant.
420 Central owner Robert Taft, Jr. and his partners purchased the building two years ago in anticipation of the opening. Taft, a former Orange County Superior Court officer from Costa Mesa, said he waited more than nine years for approval.
"We've been waiting for this for a while," Taft said.
Taft currently co-owns the 420 Central cannabis store in Santa Ana and the distribution company CMX in Costa Mesa. The 24,000 square foot building is vacant but, if finalized, will allow the company to sell cannabis products at retail. The company will not authorize the delivery.
The 420 Central permit was approved 5–2, with commissioners Jimmy Vivar and Adam Ereth voting against.
According to Costa Mesa cannabis regulations, stores can open in any commercial location.
The city does not have a cap on the number of cannabis retail licenses. Santa Ana, the only other city in Orange County to allow cannabis storefronts, can only approve 30.
Few residents objected to the permits at the meeting.
A resident, Rod Hoover, who has owned a printing business in Costa Mesa for 58 years, told the commission he was concerned the store would affect property values.
"I just see it's not going well," Hoover said.
Costa Mesa voters approved Measure X in November 2016, allowing the manufacturing, packaging, distribution, research and development of medical cannabis in certain areas of the city called the "Green Zone" which includes an industrial park and other industrial enterprises.
In 2018, cannabis for non-medical use for adults was legalized in California. The Costa Mesa City Council passed rules that year to allow a legal cannabis facility to be located in the Green Zone.
Two years later, in 2020, city voters approved Measure Q to allow the city to pass regulations allowing storefront retail and delivery services in Costa Mesa.
Several applications for cannabis retail permits are being reviewed by the city's Planning Commission.
Some commissioners said they were excited about the first permit approvals.
"It is exciting that we are finally seeing these demands and these public hearings, implementing the will of the people for this particular industry," Planning Commission Chairman Byron de Arakal said. "I can't wait to see how it turns out."
Permit approvals can be appealed to the city council within seven days. After the commission approves the permit, cannabis outlets will need to apply for building permits, pass local and state inspections and licenses before opening.