BC Securities Commission alleges broker sold securities without regard to clients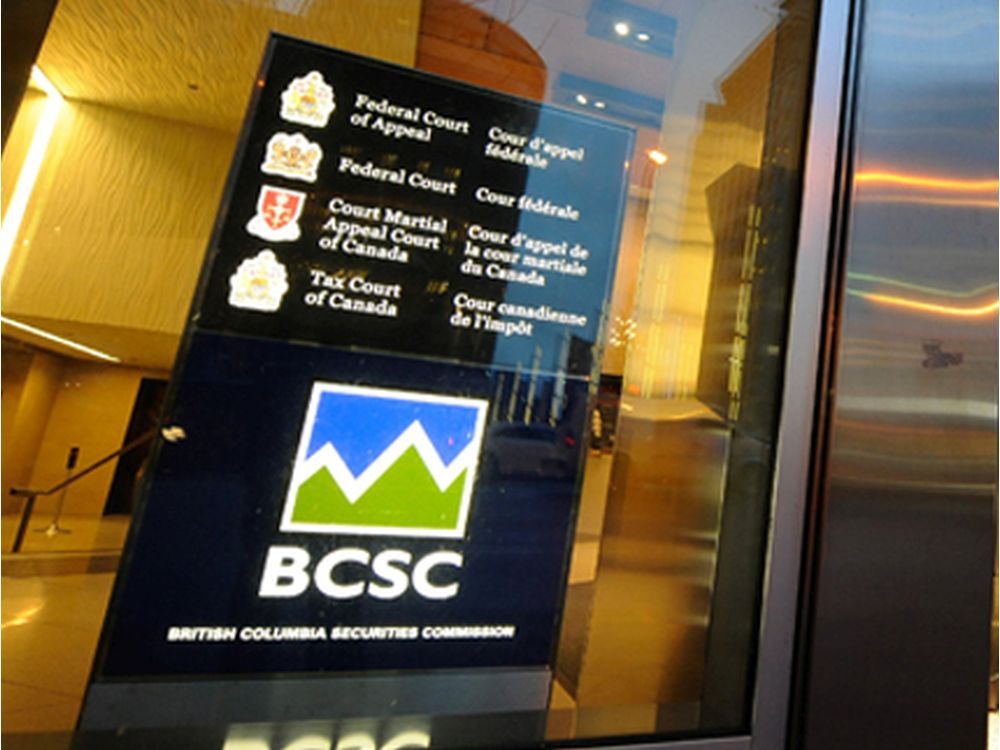 Content of the article
The BC Securities Commission alleges that a Prince George registered adviser gave five investors careless advice, violating the commission's rules.
Content of the article
In a statement, the BCSC says Matthew Herbert Calvert has recommended investors buy exempt market securities that do not require a prospectus explaining the details of the investment and the risks involved.
Content of the article
In British Columbia, it is legal to trade in certain companies that do not have prospectuses, called exempt companies, but sales agents must be registered and act in the best interest of their clients and follow Know Your Clients rules. . These rules state that the agent must understand the risk profile of its clients and determine whether they are suitable investors.
According to the commission, investing in the exempt market offers investors a chance to participate in start-ups with innovative products that aren't big enough to be a public company.
Content of the article
"From July 5, 2016 to August 16, 2019, Matthew Herbert Calvert failed to meet his know-your-client and suitability obligations and recommended inappropriate high-risk exempt market securities to clients," the commission said.
Calvert was working for North Vancouver-based Ascenta Finance when the securities were sold.
The BCSC says Ascenta Finance's compliance officer, Tracy Anne Mabone, did not keep records showing Calvert complied with suitability requirements. Ascenta Finance is an exempt market brokerage firm in North Vancouver.
Calvert, of Prince George, has been registered as an exempt market dealer with the BCSC since 2012.
Calvert and Mabone were invited to appear at the BCSC offices on October 27, 2022 to present evidence before the commission schedules a hearing.
The BCSC will then hold a hearing during which the executive director will assess the allegations and possibly "seek orders against the respondents."
None of the BCSC's claims have been proven.