Activity report – January 2022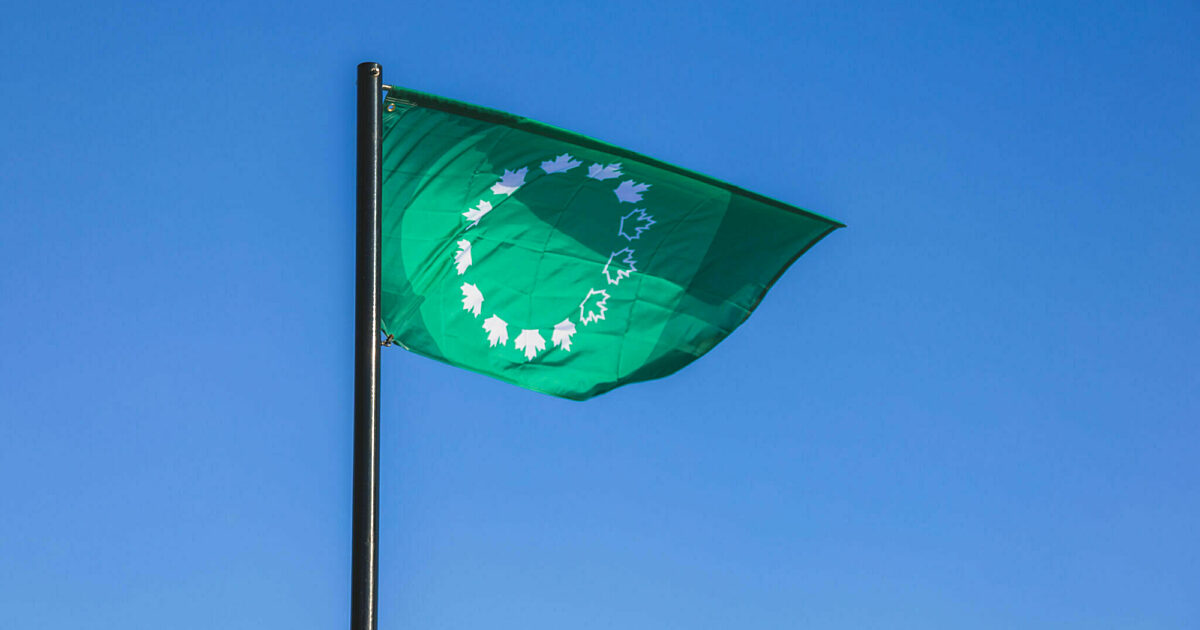 On January 20, the NCC's Board of Directors met by videoconference to discuss recent and upcoming projects.
Here are the highlights presented in my activity report.
In winter and summer, the NCC offers everyone in the National Capital Region the opportunity to get outside for a brisk walk or a good 10 km run. We recently announced the opening of Queen Elizabeth Drive, from Fifth to Somerset, for non-motorized recreational activities on weekends from 9 a.m. to 5 p.m.
I provided an overview of the results of the 2021 season of the active use program which involved the closure to motor vehicles of 21 km of NCC parkways in Ottawa and 27 km of parkways in Gatineau Park for use active between April and October. Public feedback was collected through an online survey, which received responses from over 2,600 users and 300 residents who did not participate in the program, and a review of feedback provided to the Center of contact.
Based on the results of this evaluation, the program has proven to be very successful with over 730,000 active use visits to NCC parkways from April to October, an increase of approximately 67,000 from to last season. High satisfaction with the program was evident as 97% of users were satisfied with their experience and 95% supported continuing the program.
I was very happy to see the green flag being raised on January 14 to mark the opening of 52n/a season on the Rideau Canal Skateway. For the first time in more than 20 years, skaters covered the 7.8 kilometers of this iconic experience on opening day.
In 2020, we began considering strategies to adapt Rideau Canal Skateway operations to climate change. It seems that the changes at the start of the season are more important to the overall length of the season than those at the end. We are now working in partnership with Carleton University over the next four years to collect data and explore pilot projects to test potential approaches.
Towards the end of last year, we completed the rehabilitation of Résidence Rochon. I had the pleasure of announcing that the house is now ready for our new initiative "Capital Culture Lives Here", which begins this winter. An artist-in-residence will live at Résidence Rochon to connect Canadians with arts and cultural organizations.
In 2018, the retaining wall stones along Colonel By Drive began to crumble and fall onto the roadway. We had to undertake major rehabilitation work, which most drivers who frequent this roadway regularly will be happy to hear is now complete.
At Nepean Point, we completed the Whispering Point perimeter wall and main concrete structure on schedule. Work on the site, including the footbridge connecting Nepean Point to Major's Hill Park, will continue in the spring of 2022.
The Westboro Beach rehabilitation project is progressing rapidly. The team expects to return to Council in April to seek final design approval and expects construction to begin in late spring.
In November, we held our first meeting of the Public Advisory Committee for the Sir-George-Étienne-Cartier Waterfront Park Plan, followed by our first round of public consultation in December. With 80 people taking part in a live session and over 500 responding to our online poll, public opinions have largely focused on finding a balance between conservation and recreation.
The NCC recently retained the services of an external consultant to help develop a detailed plan of federal lands along Brewery Creek. The team is currently reviewing baseline information and existing conditions to initiate a process that will eventually determine the appropriate mix of land uses for the site. This work will also inform land remediation efforts slated to begin this year.
Lebreton Plains, Islands and Shores
I was pleased to announce that we have opened a new trail through LeBreton Flats. With this new trail, we invite the public to return to LeBreton Flats and explore an area of ​​our city that has been largely inaccessible for decades. And this time of year, enthusiasts will once again be able to ski and snowshoe this LeBreton Loop that joins the Kichi Sibi Winter Trail.
Continuing the LeBreton project, in December we issued a request for expressions of interest for the construction of a major amusement center at LeBreton Flats. Our goal is to create a major destination for arts, culture, sports or recreation to serve as an anchor for future phases of LeBreton development. We will be accepting short submissions until the end of February this year.
More good news from the LeBreton side as we were able to recommend to the Board of Directors a preferred developer for the library lot, which is the first phase of development of the Building LeBreton project. In partnership with Canada Mortgage and Housing Corporation under the Federal Lands Initiative, this project will provide accessible, energy-efficient and affordable housing.
At the beginning of December, accompanied by Savanna MacGregor, Acting Grand Chief of the Algonquin Nation Tribal Council, I had the opportunity to visit Victoria Island to see the remediation work taking place there. In just two months, Decontie-Milestone Construction removed over 37,000 metric tons of contaminated soil.
We are working with regional and national land conservation organizations to develop a unified strategy to protect Gatineau Park's ecological corridors. We created an incentive program to fund the operating costs of conservation initiatives led by partners in the corridors and approved, in principle, two applications for funding.
Speaking of Gatineau Park, sales of winter passes broke another record in December as the public purchased more than 14,300.
Climate Adaptation Initiative
The NCC's Climate Adaptation Initiative exists to ensure our work is resilient to climate change. In 2020, we completed a climate projection study for the National Capital Region. Over the past month, we have taken a closer look at where we expect to feel the greatest impact and where we see our vulnerability to future climate change.
As you may have seen recently in local and national media, I recently had the pleasure of announcing that the NCC is banning the use of small gas-powered tools (leaf blowers, trimmers, hedges and small chainsaws) on NCC lands — becoming the first jurisdiction in Canada to adopt such a general policy. The ban, effective April 1, 2023, also applies to all NCC maintenance contractors.
New NCC Headquarters
Work continues to modernize our new head office at 80 Elgin Street. As the organization evolves, we must ensure that our physical resources are adaptable and flexible. The modernization of the new building is therefore a large part of this. Last October, as a basic design principle for the workplace modernization, the 80 Elgin project team chose to exceed the sustainability standards set by the federal government. Work on the next stage, which involves feasibility studies and the development of measurable sustainability goals, begins this month.
I also indicated that the NCC Planning, Design and Real Estate Advisory Committee has up to three vacancies. This committee provides independent expert advice to Commission staff on real property matters, design proposals affecting federal and long-term lands, and land and public property use policies in the Capital Region of Canada. Further information on qualifications, compensation and the selection process can be found on our website.